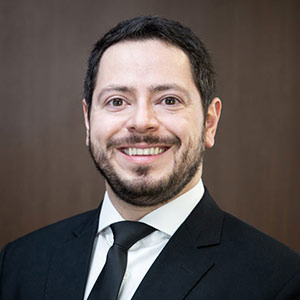 Born in São Paulo, Brazil.
Member since 2012 and Partner since 2019.
Education: B.Sc Chemistry with specialization in Biotechnology at University of São Paulo – USP, 2010; LL.B. degree at Pontifical Catholic University of São Paulo – PUC-SP, São Paulo, 2016; Specialization in Business Economics – FGV-SP (ongoing)
Practice Areas: Consulting, negotiation and litigation involving Intellectual Property and Technological Innovation.
Languages: Portuguese and English.
E-mail: guimaraes@remer.com.br