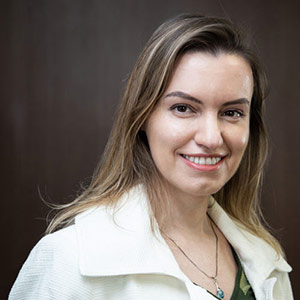 Sandra Volasco Carvalho
Born in São Paulo, Brazil.
Education: Attorney-at-law; LL.B. at Paulista University – UNIP, 2001; Post-graduation in Law and New Technologies at CEU Law School, 2005; Post-graduation in Intellectual Property at Getúlio Vargas Foundation – GVLaw (São Paulo), 2010.
Coordinator of Cultural Direction at Paulista Intellectual Property Association – (ASPI).
Trademark Expert at Japan Patent Office/Asia-Pacific Intellectual Property Center (JIPII) – 2014, Tokyo-Japan.
Branding: Strategic Management of Trademarks at INSPER – 2018, São Paulo.
Practice areas: Intellectual Property, Contracts, Unfair Competition and Technology Transfer.
Languages: Portuguese, English and Spanish.
E-mail: volasco@remer.com.br